COMPANY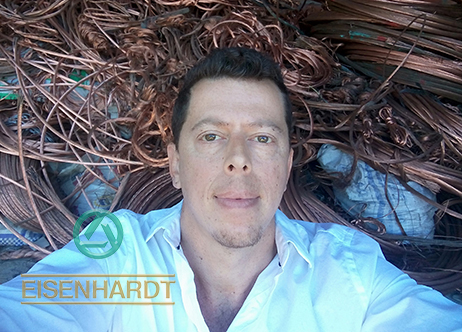 Julian Insua
CEO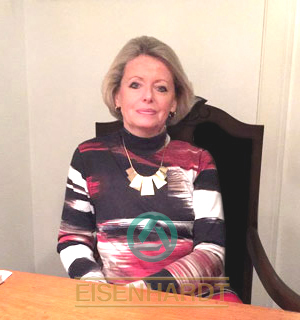 Vera Eisenhardt
Founder/President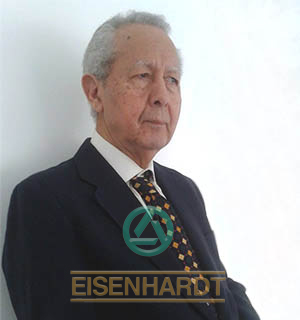 Raul Alvarez I.
VP / Public Relationships
Mariana Orozco
Export Manager
Art of Business = Verification + Connections + Ideas

E ® = REduce + REuse + REcycle


EISENHARDT ® is an experienced scrap recycler with 2 scrap yards in San Nicolas and Mendoza, our warehouse in Buenos Aires https://www.eisenhardt-recycling.de, our construction co. http://www.eisenhardt.com.ar and our stainless steel producer https://www.inoxideas.com.ar

EISENHARDT and our associated yard in Brazil / Colombia / Spain has 7 subsidiaries in the world, sales of 2017 by Eu 17M and we are ISO 9001 and 14001 certified scrap yards.

The visits to our facilities and yards are welcome.

EISENHARDT exports scrap metals and foreign commodities since 1977 to the international market with 8 Awards won, exportations done to the 5 continents and more than 20 EAA members that represent us. Our markets are Argentina, Bangladesh, Brazil, China, Germany, Hong Kong, India, Indonesia, Japan, Malaysia, Singapore, Spain, Taiwan, Turkey and Vietnam.

EISENHARDT ® group of companies operates with BBVA, HSBC, Banco Santander Rio, Banco Macro and Banco Comafi that assist us with the shipping documentations with the Importer`s bank.

As regarding Eisenhardt Engineering (member of EISENHARDT group of companies) is a multinational and experienced enterprise involved in the construction business. The website is http://www.eisenhardt.com.ar. Eisenhardt Engineering has given services to Mitsubishi Corp., we are an authorized supplier of CITIGROUP ® and others bonafided groups with more than 1,000 successfully concluded projects.

For your references, we are pleased to visit our Client`s section at Major Clients | References


PRODUCTION

We produce and export 200Mt per month of Pb cones with 93,05% Pb min from Argentina, 12.000 MT per month of PNS ISRI 231 in bulk from Brazil, 5,000 MT per month of HMS 1,2 ISRI 200-206 in FCL from Colombia, 1,500 MT per month of shredded scrap ISRI 211 from Spain, 100MT per month of Al Zorba from Spain and 100 Mt per month of WEEE from Germany.

EISENHARDT also produces Stainless Steel pieces https://www.inoxideas.com.ar with our own SS scraps.

Besides EISENHARDT produces, jointly with our associates, Lead cones with our own Pb scrap materials. Argentina has certain restrictions to export scraps and this is a solution to export it without special requests.


GOAL

EISENHARDT is a world leader in the production and processing of ferrous, non-ferrous and WEEE. This fosters a global attitude and commitment. Our approach is to create value for all interested parties, including society in general.

We believe that viable profitability, inclusive growth and working for the benefit of the environment are central business factors for future competitiveness. The private initiative can be determinant for a sustainable development, as sustainability is a requirement for companies to be viable.

The greatest influence that EISENHARDT can have is on the cross between recyclable materials, resources and the environment. At the core of our participation is the development of a sustainable economy. We want to improve the quality of life and at the same time mitigate emissions and consequences for the environment that will be the home of our future generations.

EISENHARDT follows closely the issues related to the circular and sustainable economies and the links with pollution, climate, use of resources and environmental problems in our main activities and Research and Development globally, but also with our partners.

Our goal and compromise is based on agreed commitments in order to share long term business relationships with our valued clients.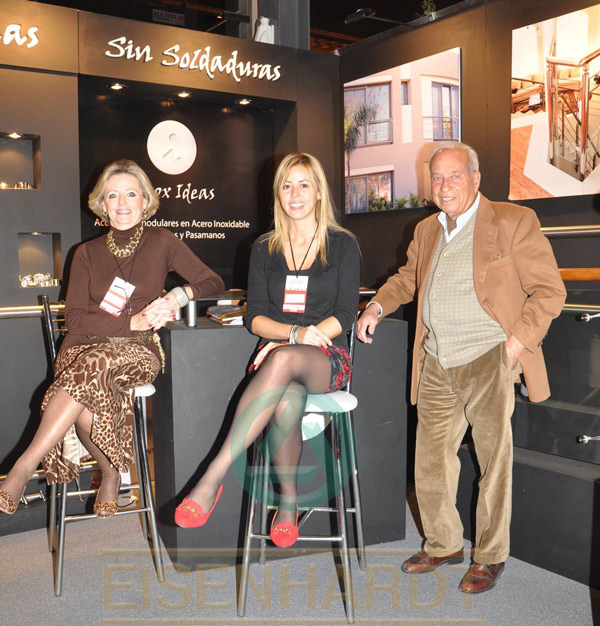 Vera Eisenhardt, Paola Alvarez Insua, Julio Brucco at Inox Ideas`s stand in La Rural, Fematec 2017